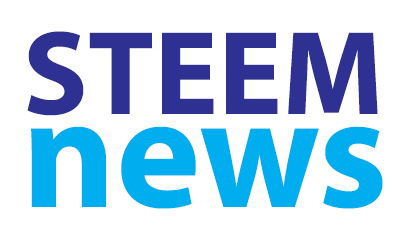 SteemFest is go - catch the live stream starting c 1.30am UTC.
Check the SteemFest swag, and the SteemFest peeps, and a monster success in Seoul.
And there is news and discussion about Powering Up, Hashkings, Spaminator, DBlog, NaturalProducts, and the Steem Mentor Team and TypeEarn...
---
---
1. SteemFest 4 - live from Bangkok
If you weren't able to make it to SteemFest in Thailand, you can watch the presentations live on Facebook, Twitch, Twitter, and Youtube...
The livestreams will be starting around 1.30am UTC on Thursday...
Conference Day 1...
---
---
2. SteemFest 4 - the swag
SteemFest 4 is not short on swag - check out this collection from @preparedwombat...
---
---
3. SteemFest 4 - the people
If you want to see who is at SteemFest check out some of the many posts coming in from participants, including these from @fitinfun, @preparedwombat...
---
---
4. Monster success for Splinterlands in Seoul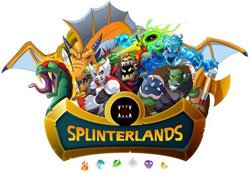 Co-founder @aggroed reports back from a very successful presentation about Splinterlands at the ICON x Steem Dapp meetup event in Seoul, enroute to SteemFest.
@theycallmedan and @starkerz were at the same event speaking about 3Speak and their other projects...
There is a day to go with the Splinterlands Untamed Kickstarter campaign...
---
---
5. Steempower still powering up
@exyle paints a positive picture in the latest of his regular powerup statistics reports.
Steempower has climbed by another million over the last two weeks...
---
---
6. Hashkings update
The cannabis farming game @Hashkings has posted an update on the current state of play...
---
---
7. Spaminator updates
Spam fighting project @spaminator has given an update...
---
---
8. DBlog announces new curators and coming Airdrop
DBlog reports that it has now selected 6 new curators after its recent appeal for new people to join the curation team.
They also give more information on the upcoming airdop...
---
---
9. NaturalProducts makes changes
The @naturalproducts tribe has made some changes to its operations including altering the author/curator reward split and introducing Proof of Stake on its token...
---
---
10. Steem Mentor Team - Promoting TypeEarn
@rosatravels gives a progress report on the latest Steem Mentor Team project for TypeEarn - @pialejoana and @alokkumar121 have been recruited so far...
---
---
(change on previous day in brackets // n/c = no change)
Follow @penguinpablo, @steem-data & @eforucom for more statistics.
---
---
Visit the Steem Meetups & Events Calendar for a full list of meetups coming up...
---
---
This is #223 (04 Nov '19) of this daily news service. That looks like an even better number...
---
---
[ graphics by @pennsif ]