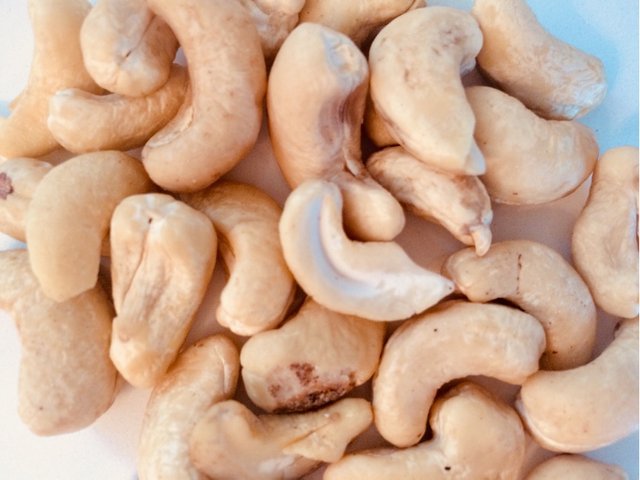 Photo by me 📷
We like to eat raw cashew nuts as a snack as they quickly stave off hunger and are healthy and nutritious. We sometimes add them to curries and to our seasonal nut roast as well. Cashew nut butter is a delicious alternative to peanut butter 😋.
Cashews are grown in sub-tropical climates. They grow inside the seeds of cashew apples.
Cashews are one of the lower fibre, higher carbohydrate nuts and are packed with vitamins and minerals. They contain vitamins E, K and B6, calcium, potassium, folate and magnesium.
Cashew nuts are reputed to aid heart health, optimise blood and eye health, and reduce the risk of diabetes and cancer.
@fleur 🍃
(Health facts from healthline.com)
Posted using Partiko iOS