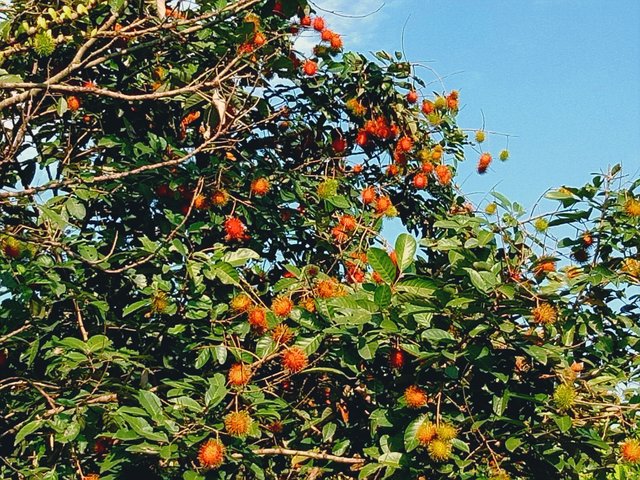 The sky is bright. Then there are some red fruits on the tree. Have you ever seen a fruit like this?
The village where I live is famous for the production of rambutan that tastes the best in Indonesia. The city where I live is also nicknamed the rambutan city.
Rambutan trees have many variations in size. The tree that I photograph is a variation of a smaller tree than other rambutan trees.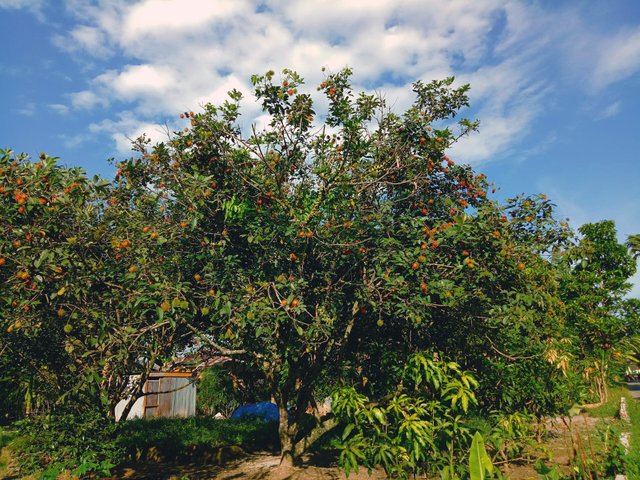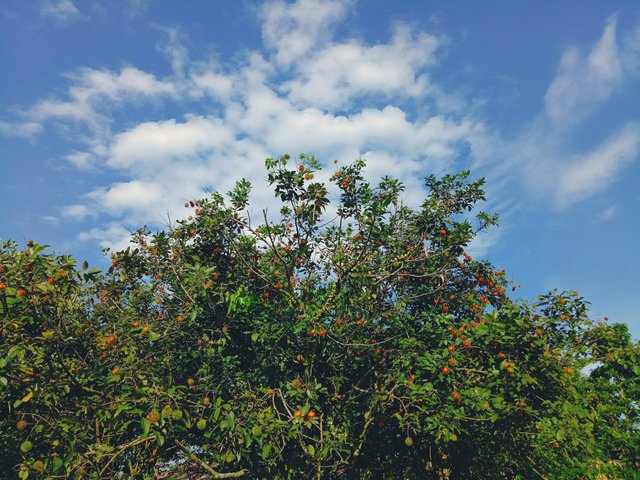 Have you ever seen a fruit whose skin looks like it's surrounded by feathers?
When ripe, this fruit will look red, but inside it is white. If it's still not ripe it will turn greenish.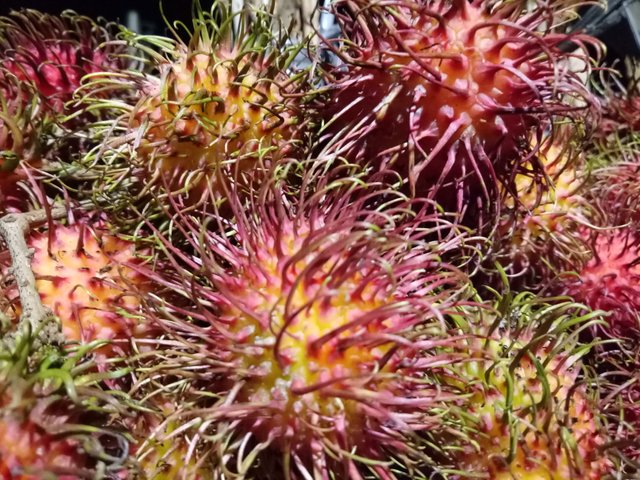 Rambutan flesh has a texture similar to lychee fruit and is rich in water content.
Good quality ripe rambutan fruit has a sweet taste and the flesh is not sticky with the seeds so it is more delicious than the fruit that is easily sticky on the seeds.
The tree that I managed to photograph was in the garden next to my house. Rambutan fruits are not yet fully cooked.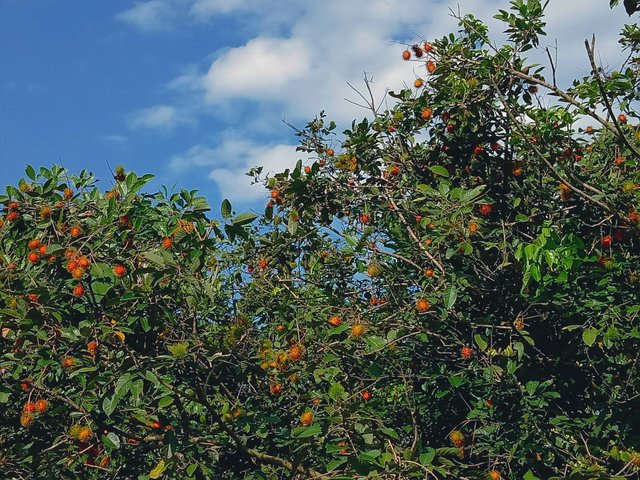 Even though it is not yet perfectly cooked, we can eat it for those who can't wait to get the fruit to be perfectly cooked.
In a future post, I will share a recipe for a simple drink made from rambutan for a hot day.

Keep Steem On!
Regards,
A Content Writer and A Social Media Manager From Indonesia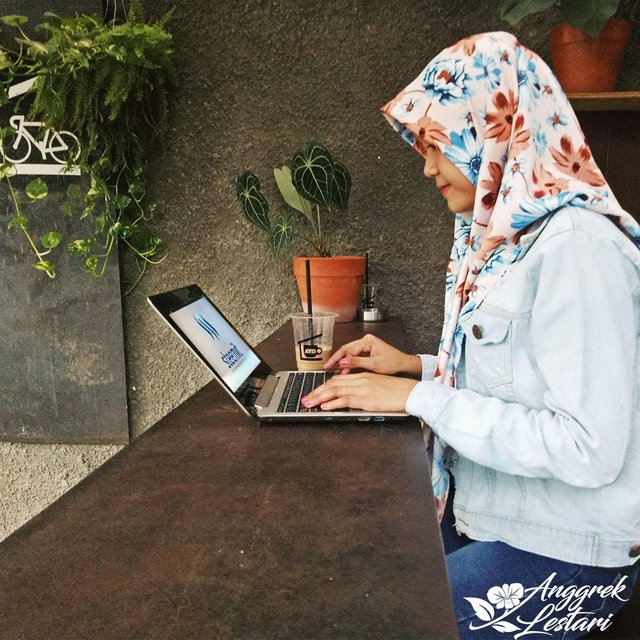 A Proud Member of @naturalmedicine Community


Creative Coin Crypto: Rewarding Creative User With @creativecoin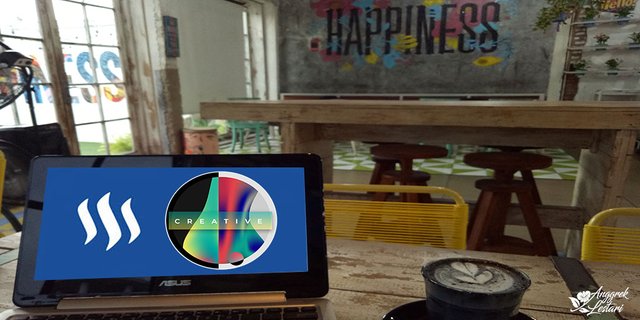 @NaturalProducts is a new community site focused on natural products and healthy lifestyle, and Rewarding Creative User With NATRL tokens