Hello, meet me again @lebah I hope you are always fit and in great health. I like to share a special information about the tropical plants. This plant is amazing. It is known in my country " Kencur". Kencur is called Kaempferia Galanga. It is a family Zingiberaceae.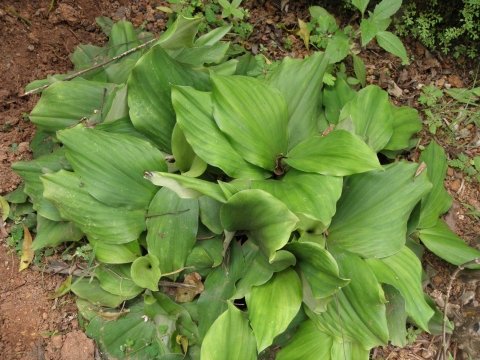 This plant has many benefits for our health. Ok Let'look at the nutrients in the plant.
Kaempferia Galanga contents several alkaloids, starch, protein, aminoacids, minerals and fatty matter. It is one of herb in Ayurveda medication. In Asian countries , it has been widely used as the traditional medicine to cure some diseases. It is also used as the spice in some cuisines. The taste is special and has strong aroma. Source : http://www.plantsjournal.com/archives/2016/vol4issue3/PartD/4-3-8-414.pdf
KAEMPFERIA GALANGA BENEFITS
It is widely known the benefit of this plant. Here are some of them.
Kaempferia Galanga can increase your appetite.
It can thicken the stomach wall.
Stomach wall will prevent from Gastritis problem or ulcer.
It can recharge your energy level
In central Java there is a drink that children like " Beras Kencur" it is drink made from rice and K Galanga.
Increase Vitality for men
Ehm that's good idea to use herb to strengthen your bed performance.
Cure cold and cough
It is practiced in Asian countries.
Lower Cholesterol
Do you have problem with cholesterol? Try this plant.
source https://drhealthbenefits.com/herbal/health-benefits-of-kaempferia-galanga
Alright, you can grow Kencur in your garden. However it is only suitable in tropical countries. This plant is easy to grow. The vegetation is using the root.
Here is some food and drink that use Kaempferia galanga as the spice and ingredient.
Beras Kencur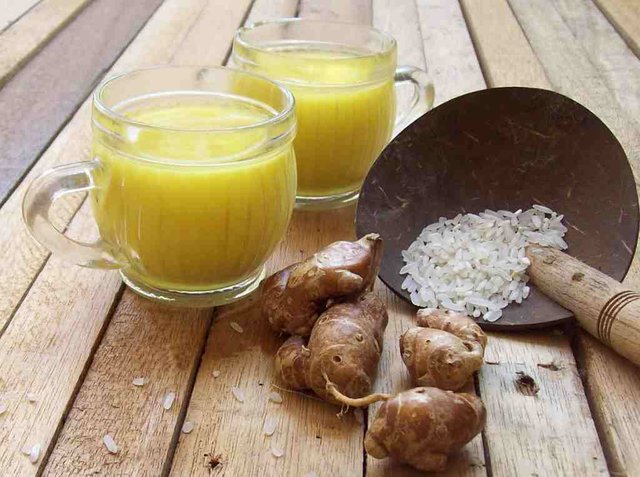 Pic : https://doktersehat.com/manfaat-beras-kencur/
It is very popular drink in Java. It can boost the eating appetite for children. Children like to consume this drink.
Seblak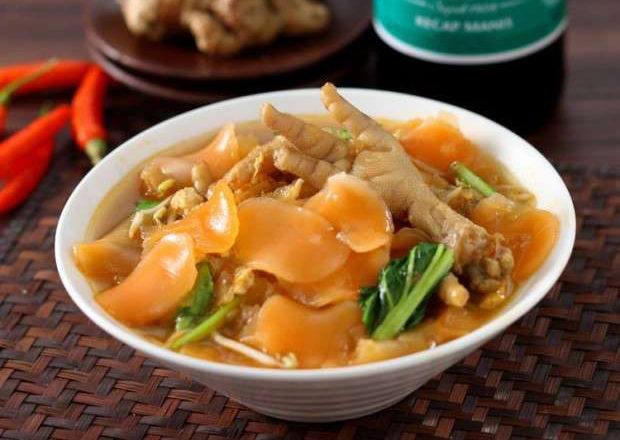 Seblak is a kind of traditional pasta originally from Bandung West Java. The main spice is Kencur or Kaempferia Galanga with hot chilli. The taste is very spicy with Kencur aroma.
ENDING
Have you tried eating and using Kaempferia Galanga? If not you'd better try the amazing plant. In South east asia you can easily find in traditional market. I think there is a product of extract Kaempferia Galanga in stores.