"Boss, kha. I worry about you. I hear you coughing this morning. So I bring you some medicine."
Part of me didn't want to turn around. I was busy, trying to concentrate, in the middle of a 20 hour day, and trying to complete something well outside my comfort zone and skill set. My worker doesn't comprehend the idea of a stress cough and thought I was sick.
She surprised me. Was holding THIS towards me: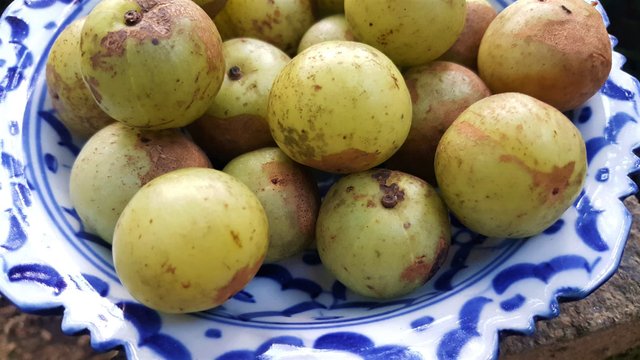 Amla. Indian Gooseberry. Phyllanthus Emblica L. In Thai, we call it มะขามป้อม, transliterates to "Makham pom".
It's something that surprises me still about Thai culture. They don't talk much about feelings, or show respect or regard in the way western people might expect. Their way of showing care and concern is to bring food or natural medicine from their garden. Our worker doesn't have a garden here in the city and she sends every spare baht home to the village for the care of her son in Si Saket, but she had seen the amla growing on her landlady's tree and, after getting permission, had been allowed to help herself.
I asked her how Thai people would traditionally eat this, and it made me laugh. Dip it in salt and chili powder (to help cover the taste, break up mucus and kick start the immune system) and chase down with a LARGE glass of room temperature water. And so I tried it that way. LOL.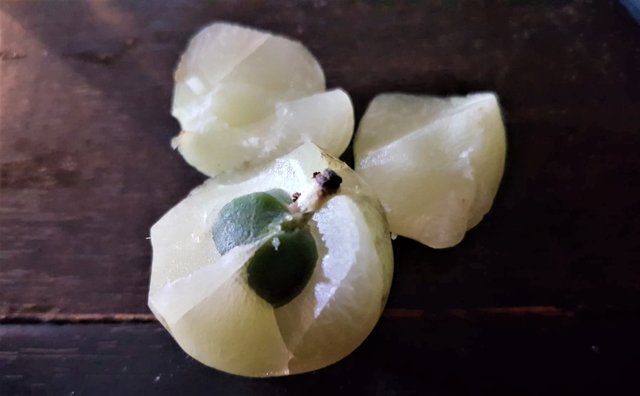 Sweet Mother of God Have Mercy!!! PROFOUNDLY astringent and sour, with more than a hint of really bitter in there as well.
Being the person I am, I dutifully chomped down a couple, along with a liter or so of water, and settled in to learn more about Amla.
It has long been a major healing ingredient in the traditional medicines of Ayurveda, Traditional Chinese Medicine, Tibetan Medicine and Arab Traditional Medicine. It enhances digestion, 'cures' constipation, reduces fever, purifies the blood, reduces and alleviates cough, alleviates asthma, strengthens the heart, benefits the eyes and improves vision (@mimismallholding and @samstonehill!), stimulates hair growth, increases Chi, improves cognitive function, assists weight loss, is considered anti-aging and a plant that encourages long life. After 15 mins of reading, I'm convinced it fixes most everything except death itself.
Convinced? Surely that's a strong word to choose? Actually no. It's the only reasonable word to choose in light of the DELUGE of clinical studies.
Treatment & Prevention of Chronic Disease & Aging
Scientific studies carried out in accordance with the philosophy of modern medicine have shown amla to possess properties that can combat age-related illnesses such as cancer, diabetes, cardiac ailments, renal failure, immune suppression, arthritis, cataracts, and wrinkling of skin. Source
The fruits are indispensable in the various folk systems of medicine in Southeast Asia, and are used to treat ailments including diabetes, cough, asthma, bronchitis, cephalalgia, ophthalmopathy, erysipelas, skin diseases, hemorrhoids, nervine debility, leprosy, inflammation, emaciation, dyspepsia, colic, flatulence, hyper-acidity, peptic ulcer, jaundice, strangury, diarrhea, dysentery, hemorrhage, leukorrhea, menorrhagia, cardiac disorders, intermittent fever, anemia, jaundice, liver complaints, hematuria, osteoporosis, weak vision, and inflammation of the eyes.
and
With respect to amla's role in the prevention of cataractogenesis, scientific studies have shown that 1-O-galloyl-β-D-glucose (β-glucogallin), a major component of the fruit of the gooseberry, was ... a novel therapeutic agent to prevent the activity of AKR1B1 and the subsequent process of cataractogenesis. Source
Liver Disease
One hundred and ninety three species including 181 plants, 7 animals, and 5 minerals were found to treat liver diseases in traditional Tibetan medicine system. The most frequently used species are Carthamus tinctorius, Brag-zhun, Swertia chirayita, Swertia mussotii, Halenia elliptica, Herpetospermum pedunculosum, and Phyllanthus emblica (amla). Source
Cough
...the cough suppressive effect of E. officinalis is not unambiguous. ... It is supposed that the antitussive activity of the dry extract of Emblica officinalis is due not only to antiphlogistic, antispasmolytic and antioxidant efficacy effects, but also to its effect on mucus secretion in the airways. Source

I could literally go on like this FOR HOURS.

There are seemingly endless published research papers for amla's effectiveness in preventing & treating eye problems (including PREVENTING cataracts!), liver problems, coughs, colds and flu, HIV, digestive issues, skin problems, cancers, heart problems, kidney disease and lung disease.

There is only ONE question remaining, given how easy it is to GROW amla in so many countries: why is an amla supplement not obligatory in all aged care? Gosh - just think how much each economy would save to PREVENT and treat so much chronic disease. Big Pharma might be in trouble!

Out of sheer curiosity, I went into the search engines to see which commercial Thai health products use amla, and was not surprised to see many. The first brand I saw is for sale in many (if not most) convenience stores around Thailand, is made from Amla and sells for under USD$2.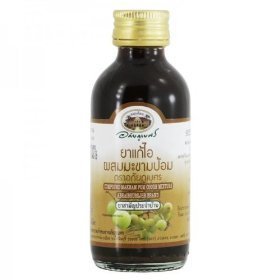 It's usually next to the one brand of CHEAP cough medicine (USD $0.80) that works like none other - a combination of liquorice root extract and opium tincture. LOL. Yes, we love Asia for lots of reasons.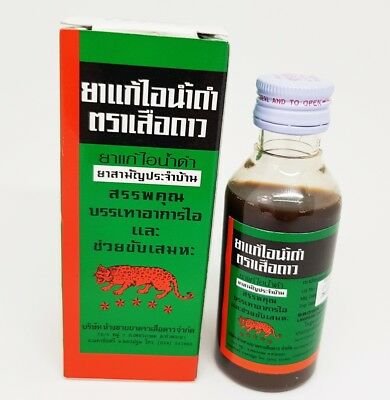 I don't use it often, but was told looooong ago by an old Thai lady, that the secret for stubborn night-time cough, if you have no access to an amla tree conveniently dripping fruit, is to take a spoonful of both of these commercial preparations and go straight to bed. It works within minutes. And you sleep super well. LOL

So, if you get to #steemfest #sf4 and develop a cough in Bangkok, we have you covered!

Such incredible healing and herbal culture here in Thailand that is seriously mainstream. In Thailand and Asia, at least. Appreciating the ancient wisdom, the healing plants and the culture that has my kind worker bringing me amla when I stress and work too hard. Although NOT a fan of convenience stores and consciously choosing local Thai markets and more traditional shops when I can, I'm also appreciative that almost every convenience store, be it in Bangkok, Chiang Mai or Nakhorn Norwhere, also has a version of this amazing herbal culture in an easy, affordable and accessible way.

Pondering how to make this a bit more palatable and in a syrup form - stay tuned for my home-made amla cough syrup post!!

BlissednBlessed
---
Originally published on my own blog,My Natural Thai Life, an unapologetic and personal view of life and all things natural in Thailand after 16 years here as a solo mama and business owner.
---
Come check out my natural Thai herbal business…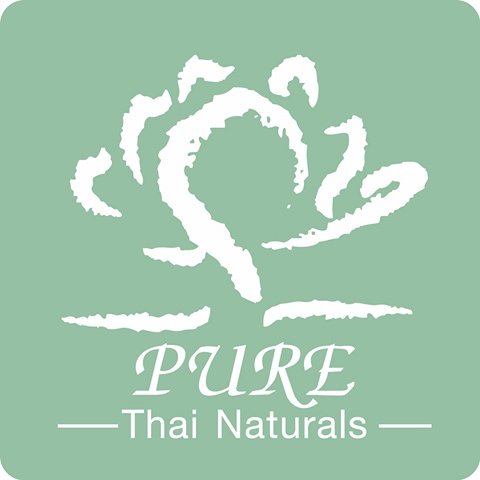 Pure Thai Naturals


@ecoTrain Quality Eco-Green-Sustainable Content on Steemit





Proudly contributing to @naturalmedicine




Grateful for the curation and support of @tribesteemup




Building a Better World with @innerblocks, Starting Within!




Celebrating and encouraging Freedom, Truth, Happiness, Life and Love with @freedomtribe