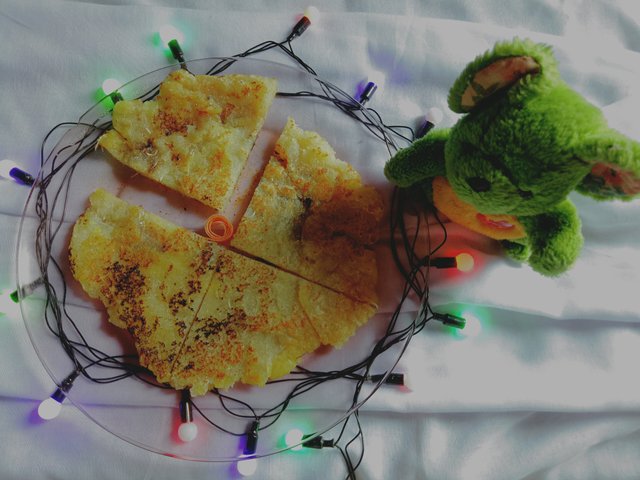 Omelets don't just have to be eggs! We can make it only with cassavas, potatoes, or local vegetables in your area.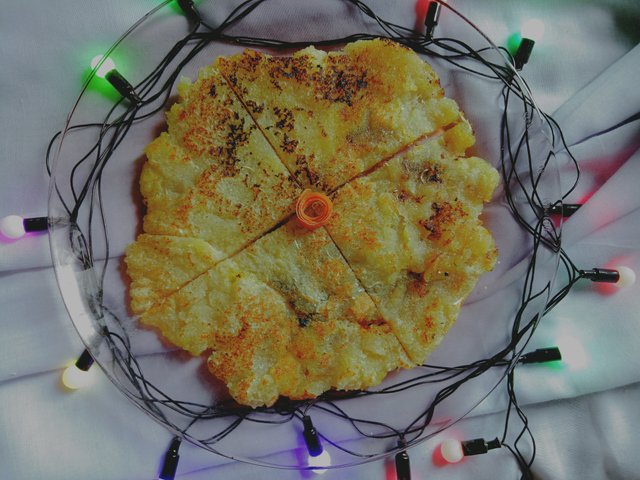 This time I made an omelette from cassavas for breakfast.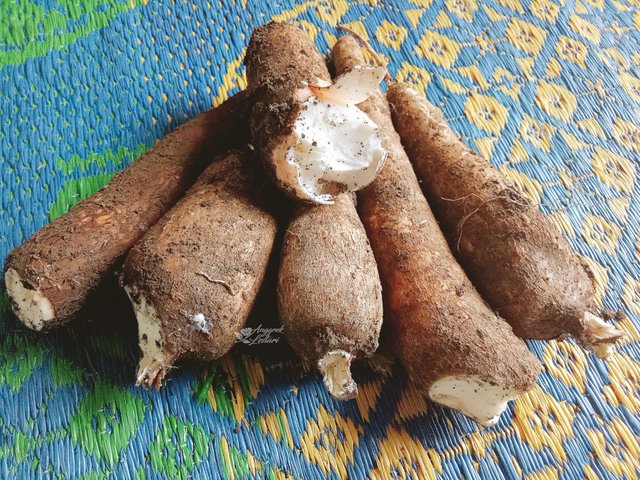 The ingredients needed and how to make it are very simple, then suitable for breakfast.
In addition to breakfast, here my family and I enjoy this food as a snack in the afternoon for friends to drink coffee.
Ingredients
500 grams of cassava, puree with a blender.
1/2 cup margarine
one teaspoon of vanilla powder
pinch of salt
Cooking Instructions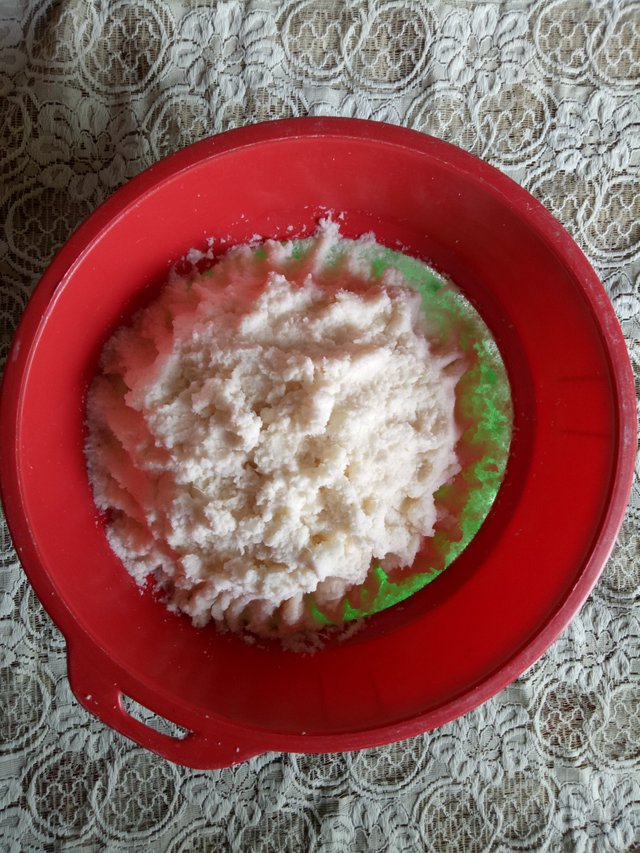 ---
---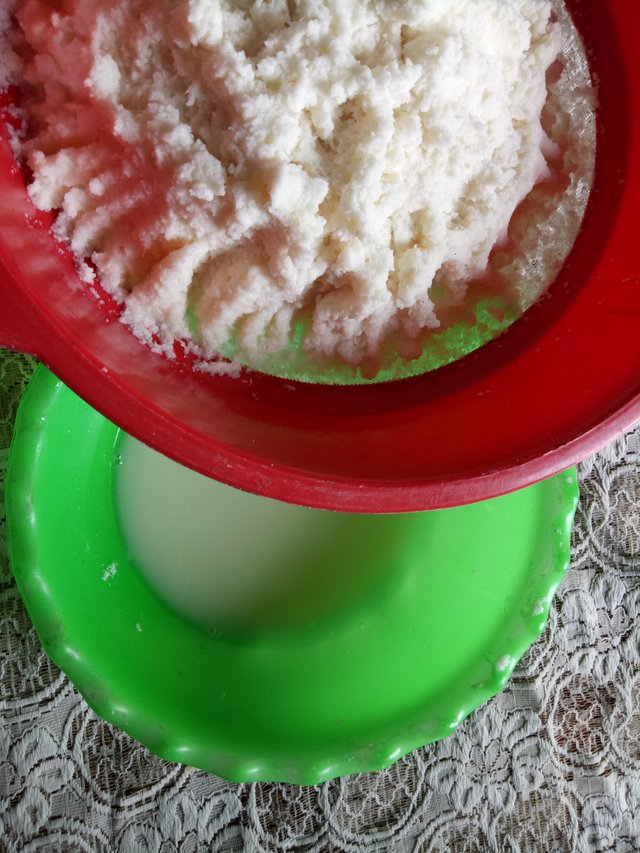 After cassava is blended, filter the results. Separate cassava water.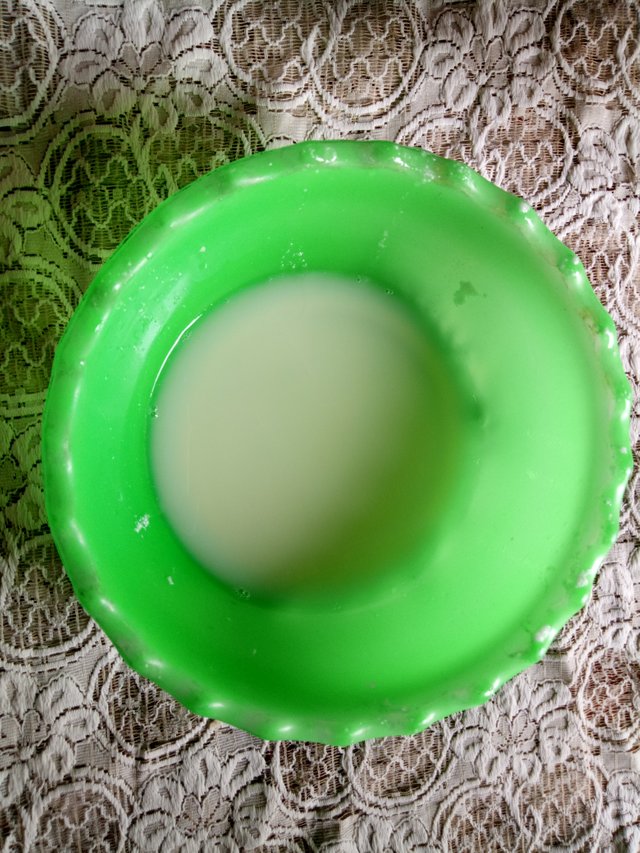 The water from this cassava blender can be used as starch for other cake mixes.
Mix the cassava mixture with margarine, vanilla, and salt.
Then cook in a nonstick pan to form an omelette.
Don't forget to flip the dough when the top side looks brown.
Raise and serve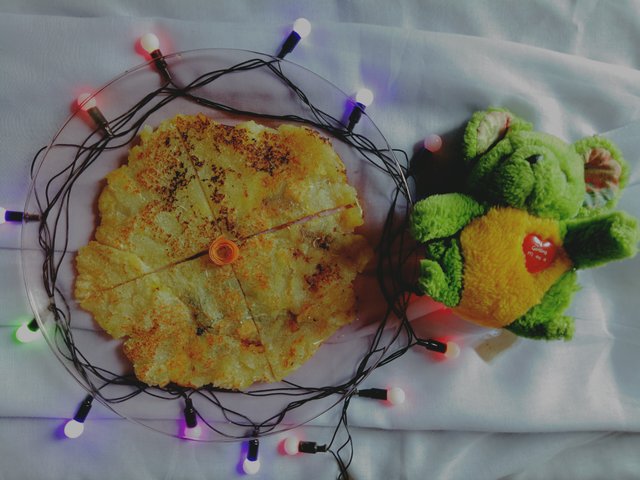 You can also add stock vegetables or other fruita on top of the omelette.
---
---
---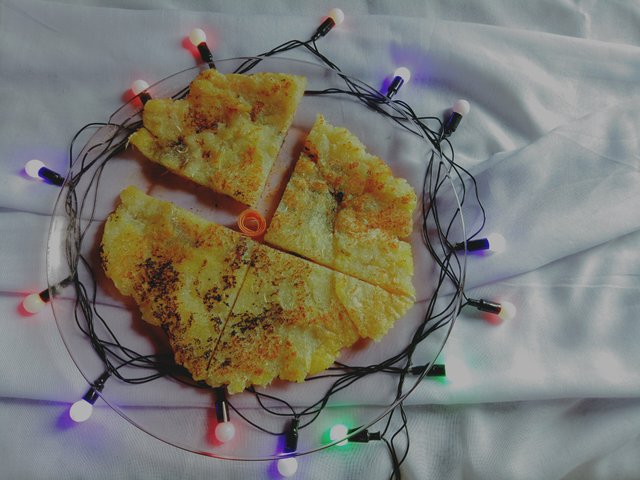 ---
---
---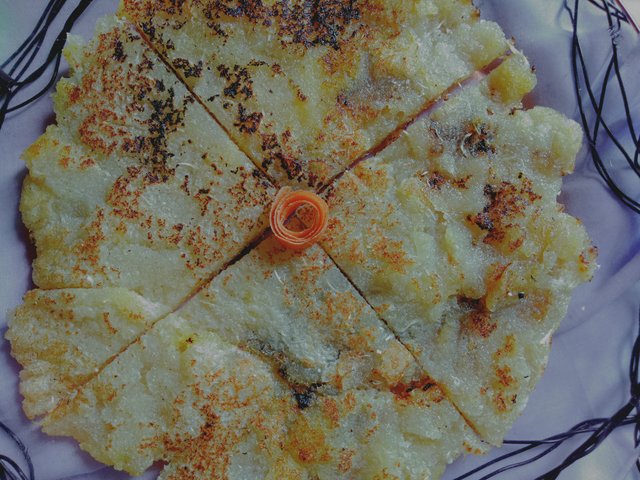 From a simplicity of recipes, I learned to appreciate life that has given us so many gifts today.
Happy weekend!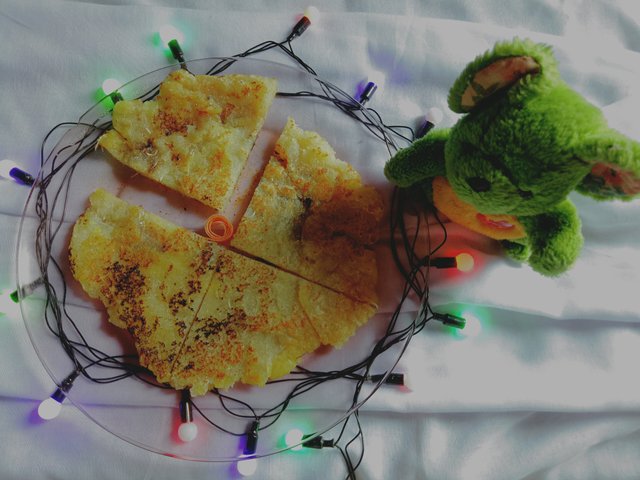 ---
---
---
MY LATEST EASY AND YUMMY RECIPES
How To Make Corn Cakes With Mung Bean Flour: https://steemit.com/dtube/@anggreklestari/s8zmesznjvz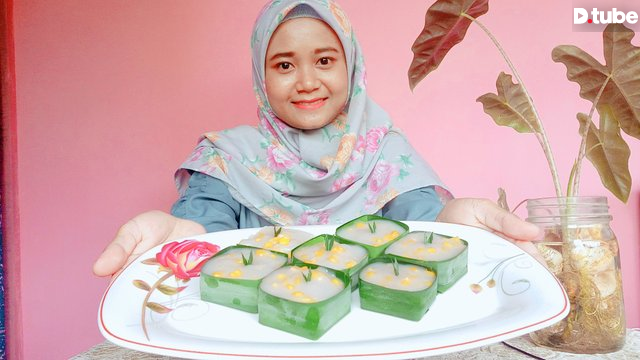 How To Make Vegan Steamed Corn Cake-No Egg: https://steemit.com/dtube/@anggreklestari/nnsojcvsps3