Hello dear Steemians !
This article is my answer to @ecotrain's weekly question : "What is more important for good health... emotions, diet, exercise, positive thinking, or something else ?" Perhaps first of all, define what is meant by good health! Is it a state, physical or moral? Because health is not only the absence of disease, health is a condition, whereas disease is more like a reaction.
For me, good health rhymes with harmony and balance, just as nature spontaneously tends towards harmony and refuses imbalance. It is a subtle mixture of good nutrition and ginger/curcuma tea, enough varied physical exercises (walking, swimming and cold water, badminton and meditation :), knowledge and learning, as well as a good part of thoughts (95% good and 5% bad :) turned towards the world as a whole, nature, fauna and flora and finally... the human species (the one that disappoints me the most, because how could others ?)
Thus, good health is for me a mixture of all these different elements but from my point of view, the most important element, the perfect bond is : CONSCIENCE ! Consciousness that I try every day to push to the maximum and on the maximum of things around me. For how can we understand ourselves and the world if we are unaware of anything ? It seems obvious to me, but maybe not totally (?) Often people say to me : "Oh, but you're lucky, this, that..." and it's true... but not only ! Seeing the opportunities, the knots that connect everything to others, it requires constant attention ! However, this is not a constraint, but still requires a certain effort of concentration and will ! However, I also think that you can live very well by ignoring everything and everything, but that's not for me ! :)
Feed yourself consciously, observe consciously, consume consciously, "energize yourself" consciously and everything should be fine ! Do everything with conscience and you'll see ! What do you think of that ?
I hope that this article, even if it is quite short, will get you more, so don't hesitate to leave me your impressions and comments !
Be well, all of you, Peace and Steem On !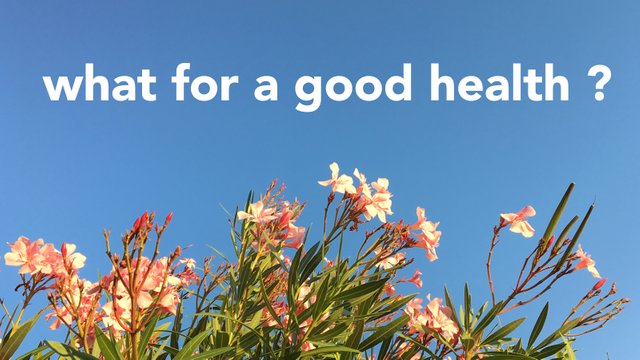 Bonjour chers Steemians !
Cet article est ma réponse à la question de la semaine d'@ecotrain : "What is more important for good health... emotions, diet, exercise, positive thinking, or something else ?" Peut-être avant toute chose définir ce que l'on entend par bonne santé ! Est-ce un état, physique ou moral ? Car la santé ne consiste pas seulement en une absence de maladie, la santé est un état, alors que la maladie est plutôt assimilée à une réaction.
Pour moi la bonne santé rime avec harmonie et équilibre, tout comme la nature tend spontanément vers une harmonie et refuse le déséquilibre. C'est un subtile mélange de bonne alimentation, d'assez d'exercices physiques variés (marche, natation et eaux froides, badminton et méditation :), de connaissances et d'apprentissages, ainsi qu'une bonne part de pensées (95% bonnes et 5% mauvaises :) tournées vers le monde dans sa globalité, nature, faune et flore et pour finir... l'espèce humaine (celle qui me déçoit le plus, car comment les autres le pourraient-elles ?)
Ainsi, la bonne santé est pour moi un mélange de tout ces différents éléments mais de mon point de vue, l'élément le plus important, le liant parfait c'est : la CONSCIENCE ! Conscience que j'essaie tous les jours de pousser à son maximum et sur le maximum de choses qui m'entourent. Car comment se comprendre soi-même et le monde, s'il on n'a conscience de rien ? Cela me semble évident, mais peut-être pas totalement (?) Souvent, l'on me dit : "Oh mais tu as de la chance, ceci, cela.." et c'est vrai... mais pas seulement ! Voir les occasions, les noeuds qui relient toute chose aux autres, cela demande une attention constante ! Pourtant, cela n'a rien d'une contrainte, mais demande tout de même un certain effort de concentration et de volonté ! Pour autant, je pense aussi que l'on peut très bien vivre en ignorant tout et toute chose, mais ça, ce n'est pas pour moi ! :)
Nourrissez vous consciemment, observez consciemment, consommer consciemment, "énergisez-vous" consciemment et tout devrait aller pour le mieux ! Faites tout avec conscience et vous verrez ! Qu'en pensez vous ?
J'espère que cet article, même assez court vous aura plus, n'hésitez donc pas à me laisser vos impressions et commentaires !
Portez vous tous bien, Peace et Steem On !

@ecotrain Ecological Sustainable Quality Content on the Steem blockchain

@naturalmedecine, the true place for all your Natural Health Recipes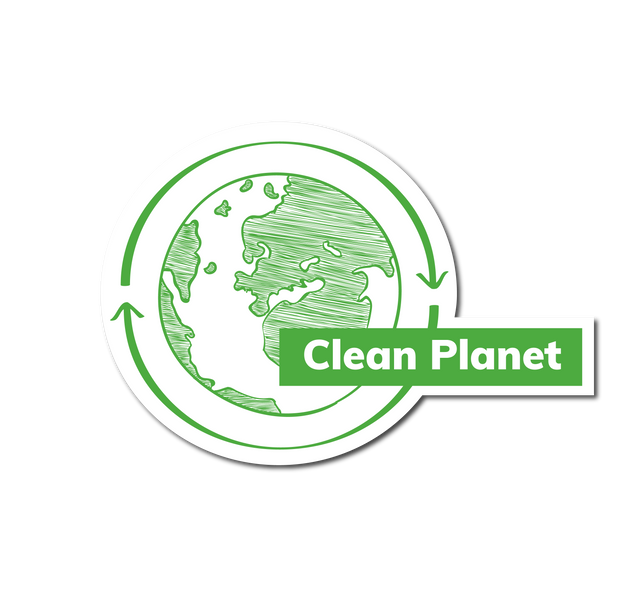 @cleanplanet
, the Trash pick-up Movement on the Steem blockchain - Protecting the Nature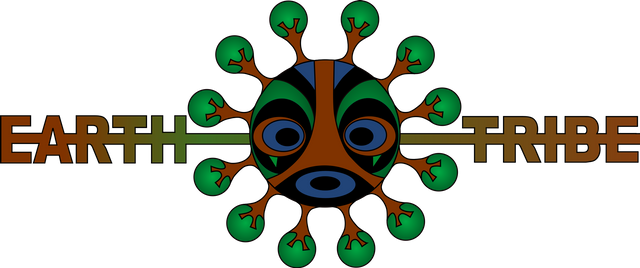 @earthtribe, a community focus on Conscious & Ecological Contents