Breakfast on 1/12/2020
Breakfast today,
I eat Korean bread and milk,
Korean bread means that this bread is invented by Koreans,
is not saying it is made in Korean.
This is a kind of healthy bread,
Because it 's the traditional hard bread approach,
No yeast or other baking powder,
Is the traditional fermentation method,
Do not brush oil.
The cuticles taste very hard,
Some are completely hollow inside,
Some are have drawn,
The epidermis will be hard,
But it 's hard to say inside,
This is also one of the characteristics of Korean bread,
And it eating feels crunchy.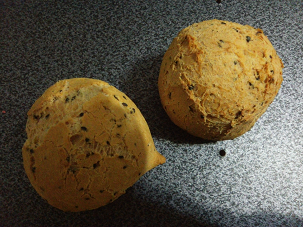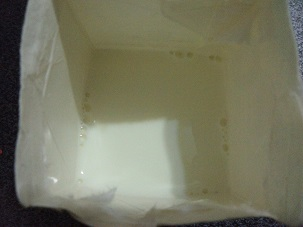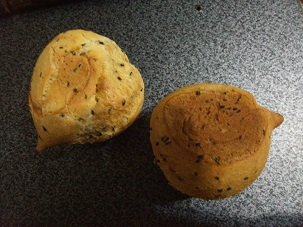 2020年1/12日的早餐
今天的早餐
我吃的是韩国面包和牛奶
韩国面包是说这个面包的做法是韩国人所发明的
而不是说他是韩国货
这是一种健康面包
因为它是传统的硬式面包的做法
不使用酵母等发酵粉
是用传统的发酵方法
也不刷油
表皮吃起来非常的硬
里面有的是全空心的
有的则是有牵丝
表皮都会是硬硬的
但里面就很难说的
这也是韩国面包的特色之一
还有就是咬起来是脆脆的感觉